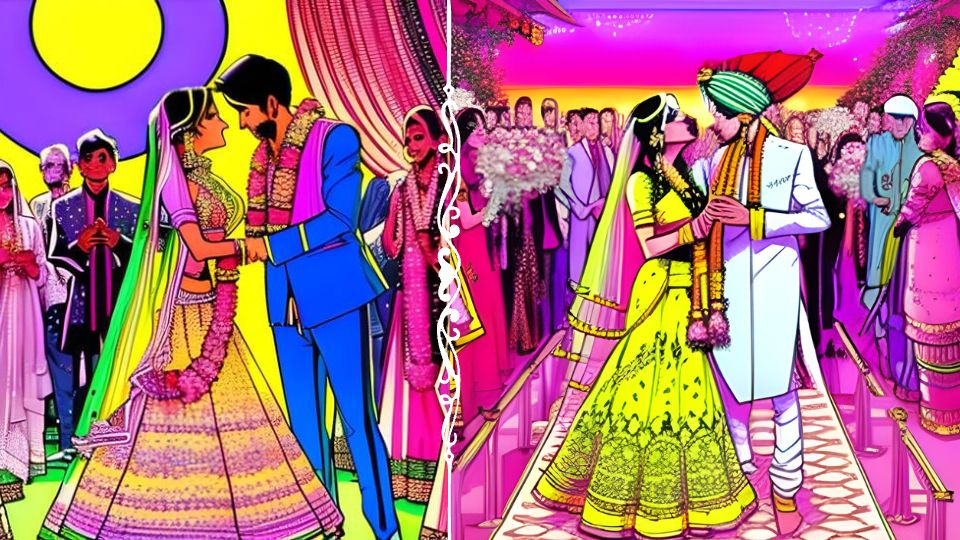 Plan your dream day with our comprehensive 'Indian Wedding To-Do List'. From setting the budget to sending out digital invites, we've got every detail covered for your perfect Indian wedding celebration
Hey there, soon-to-be-married folks! Or maybe you're a wedding planner, or perhaps the best friend who's been tasked with planning duties (we feel you!). Whoever you are, welcome to your one-stop guide for orchestrating the most splendid Indian wedding there can be.
Imagine yourself, dressed in exquisite wedding attire, on the most important day of your life. Everything is going like clockwork. The decorations look like they've been plucked straight out of a dream, your guests are having a blast, and the gulab jamuns didn't run out. Sounds perfect, right? Well, there's a secret to this perfection: meticulous planning. We are here to help you create the perfect Your Wedding To-Do List, so that your reality is prettier then your dream wedding!
Weddings aren't just about the day you say 'I do'. They're about months of planning, organizing, and double-checking that you didn't forget the bride's favourite flowers or the groom's penchant for Punjabi DJ beats. That's where a comprehensive wedding to-do list steps in, becoming your partner-in-crime for ensuring your wedding is remembered for all the right reasons.
So let's dive in, and remember, the motto is "Plan, Execute, and Enjoy!" Invitekaro will help you with the most comprehensive, yet simple Indian Wedding to-do list you could ask for.
Kickstart your Wedding To-Do List with these essential tasks for 12 months prior to your big day:
Setting a Budget: Love may be priceless, but weddings aren't! Setting a budget early keeps you grounded in reality, helping ensure you can have your wedding cake and eat it too.
Finalizing the Guest List: From your childhood friends to that distant aunt who you've probably met once in your life, decide who makes the cut. Remember, every guest is a memory in the making.
Choosing a Wedding Date: Align your stars, consult your pandit, or just pick a date that has a nice ring to it (pun intended!).
Hiring a Wedding Planner: If you're all for enjoying the wedding without the fuss of planning, hiring a professional is your best bet.
Preliminary Venue Search: Beach wedding or a palace extravaganza? Time to explore your options!
Your Wedding To-Do List now moves into the 9-months-prior phase. Let's keep the ball rolling
Booking the Venue: The early bird catches the worm, or in this case, the perfect venue. Finalize and book your dream venue to avoid last-minute disappointments. Our recommendation is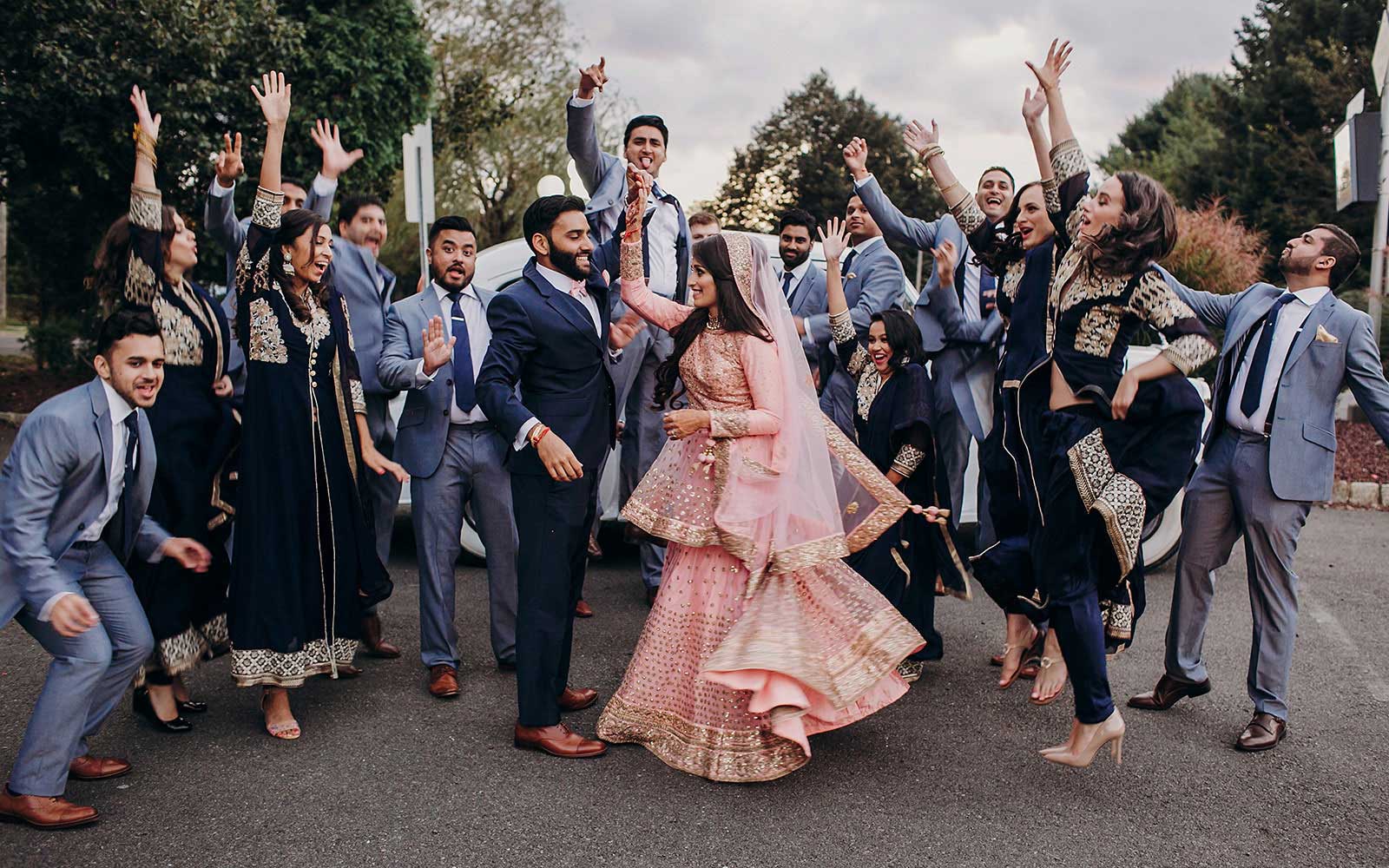 Engagement Ceremony (if applicable): Time to make it official (and get some practice for the big day!).
Begin Shopping for Wedding Attire and Jewelry: You'll be the stars of the show, so it's never too early to start shopping for that showstopper outfit. This is probably the most fun, yet most tiring part of your wedding to-do list.
Hiring Main Vendors: From capturing your best moments to serving your favorite cuisine, getting your main vendors in place is a big leap toward your perfect wedding.
Choosing Your Wedding Invitations: Wedding invitations are not just pieces of paper or videos. They're the golden tickets to your love carnival. They set the vibe for your celebration and give your guests a taste of what's to come.
We live in the digital age, and it's time wedding invitations caught up, don't you think? Enter invitekaro.com, your solution to creating heart-warming, personal, and fun wedding invitation videos. Let's face it, who doesn't love a good video? Plus, it's easy to share, environment-friendly, and won't get lost in the mail! This part of your wedding to-do list is on us!
Time flies and you're already halfway through your Wedding To-Do List! Here's what's next for the 6-months-prior milestone:
Finalize Decor Themes: Now that your venue's booked, it's time to imagine it draped in your dream wedding decor.
Send Out Save the Dates: Don't let your loved ones miss out on your special day. Send out your digital save-the-dates from invitekaro.com to ensure they block their calendars!
Book Makeup Artists and Hair Stylists: For the perfect wedding look, book your beauty squad in advance. For this, we recommend your local businesses. From our experience, local businesses provide the best and most seamless service.
Finalize Catering Menu: From chaat counters to the lavish main course, make sure your wedding feast is one to remember.
Plan Honeymoon: Amidst all the wedding planning, don't forget about planning your relaxing, romantic getaway. There are numerous services through which you can do this. We are adding a few here
Your Wedding To-Do List is shaping up beautifully. Here's what needs to be ticked off at the 3-months-prior mark
Final Fitting for Wedding Attire: Ensure your outfits are a dream fit. Because the only thing you should be tripping over on your wedding day is how amazing your partner looks!
Confirm Vendor Details: Run through the contracts and arrangements you've made. A quick check could save you from any unwanted surprises later.
Send Out Final Invitations: Time to roll out your beautifully crafted digital wedding invitations from invitekaro.com. One click and they're in your guests' inboxes, ready to impress!
You're almost there! Let's keep that Wedding To-Do List momentum going for the 1-month-prior phase
Bachelor/Bachelorette Party: Time to let loose with your besties. Remember, what happens at the bachelorette party, stays at the bachelorette party!
Apply for Marriage Registration: Get the legal formalities out of the way to ensure a smooth ride post-wedding.
Finalize Guest Accommodations: If you're hosting out-of-towners, ensure they have a cozy space to relax and recharge for the celebrations.
Final Meeting with Venue and Vendors: Sync up with your venue and vendors. Confirm all the specifics, from decor placements to the exact time the main course will be served.
Down to the final week now! Here are the last-minute things on your Wedding To-Do List
Packing for Honeymoon: Sunscreen, check. Favorite book, check. Excitement, double-check!
Final Guest List Check: Go through your guest list one last time to make sure everyone's received their invite.
Assign Wedding Day Tasks to Friends and Family: Rally your personal army. Assign small tasks to willing friends and family members. Remember, many hands make light work!
The last couple of days on your Wedding To-Do List are all about relaxation and last-minute checks:
Relax and Pamper Yourself: Get that beauty sleep and indulge in some relaxing self-care. You're the stars of the show, so don't let the wedding jitters get to you.
Reconfirm with All Vendors: One last check-in with your vendors to ensure everyone's on the same page. Remember, communication is key!
Walkthrough of the Venue: Make a visit to the venue and visualize your dream coming true. This helps spot any last-minute changes needed.
Congratulations! You've made it to the end of your Wedding To-Do List. Now it's time to enjoy your big day to the fullest!
Eat a Good Breakfast: You're going to need all the energy you can get. Plus, you don't want to be famished when you're saying your vows!
Hair and Makeup: It's time to transform into the best versions of yourselves.
Get Married!: This is it! The moment you've been waiting for. Soak in every moment, and remember, at the end of the day, it's all about celebrating your love.
And there you have it – your ultimate Indian wedding to-do list! It might seem a bit daunting now, but remember, all the planning, anticipation, and even the occasional hiccup are part of your unique wedding story. At the end of it all, you're going to have a day filled with love, joy, and memories that will last a lifetime.
And to make things a tad easier, remember that invitekaro.com is here to take care of all your invitation needs, creating one-of-a-kind video invitations that will get your guests excited from the get-go!
So, ready to embark on this exhilarating wedding planning journey? We're sure you're going to nail it! After all, every step you take brings you closer to the most magical day of your life. Happy planning!